Department History
The Uniacke & District Volunteer Fire Department was founded in 1948 by a few concerned citizens who decided it was time the community had a fire department for it's protection.
The first members were avid horse racing fans and so they combined two interests and formed the Mount Uniacke Harness Club with John Cole as President and George Cole as Fire Chief.
In 1950, Mount Uniacke joined the Western Fire Fighters Association. In the late 50's, they acquired an unused elementary school and a grant to make the school into a Fire Hall. The present fire hall at 654 Highway #1 stands on this site.
Since the days of the the water bucket and with much hard work by it's members, the department has made tremendous strides with equipment and training. Active members are trained to the National Standard of Level 1 Fire Fighter by the Provincial Fire School in Waverley. All firefighters are trained in First Aid and CPR and most are trained as Medical First Responders.
The fire fighters are proud of their organization which has served and protected the community for 63 years. Our well-equipped trucks and well-trained personnel are ready to answer any emergency 24 hours a day, 7 days a week.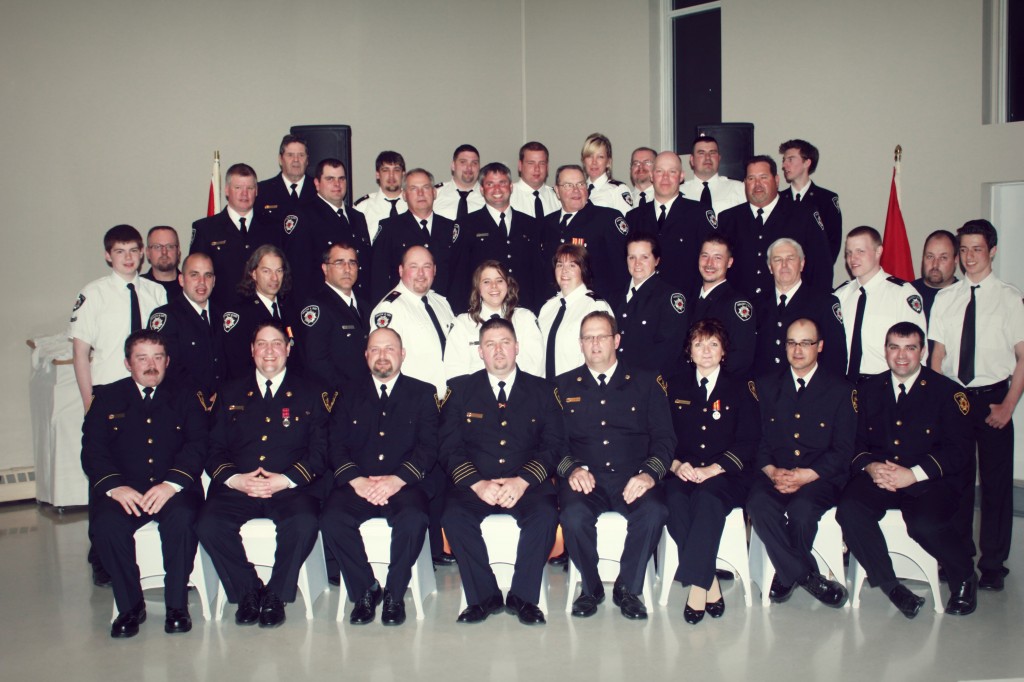 photo from our Annual Firefighter's Banquet in April 2013.